About Dave Allmark Surfacing Ltd
Specialists In Modern Road Surfacing
With over 25 years of experience in providing flexible surfacing and groundwork solutions, Dave Allmark is well known for his highly-rated jobs and first-class commercial surfacing in Shropshire.
Dave Allmark began his career over 25 years ago, and in 1995 Dave formed his own surfacing business, Dave Allmark Surfacing Ltd. In 2003 the company became incorporated in Shawbury, Shropshire. Together with Julie, his wife, Dave continues to provide a professional service to all customers.
Over 25 years of growth, Dave has kept up with the latest certifications and surfacing techniques. As a result, the company has become accredited with Avetta and StreetWorks UK certifications along with all on-site staff being NPORS qualified (to read more about these certifications, please hover over the images to the right).
Street Works UK promotes best practice, self-regulation and a two-way relationship with Government and other relevant stakeholders. Read more.
NPORS is a qualification which is recognised by the HSE. It shows that an organisation has trained instructors who are fully able to train, test and certify operators. Read more.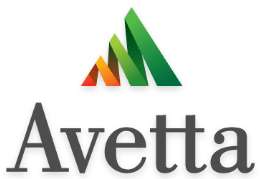 Avetta connects the world's leading organisations with qualified suppliers, contractors and vendors. Read more.
A BIT ABOUT US
Our Core Values
As a company, we focus on four core values that make sure our customers are always at the forefront of our minds when making decisions. These are: to provide Great Service, maintain our High Standards, have a Professional and Qualified Team, and offer a long-lasting yet Flexible Solution for our customers.
As a family-run business, we know and understand that customer service is at the forefront of your mind when looking at contracting work, especially something as crucial as drainage or the driveway to your home.
If you have any questions about commercial surfacing in Shropshire, feel free to drop us a line.
We have clients ranging from large commercial clients through to small domestic households, and all receive the same high standards from our team.
We are also accredited in the below standards and schemes, meaning that our work meets the high specification required of them.
Street Works UK Accredited Company >> Read More

NPORS Qualified Team

Shropshire Council Drop-Kerb Approved Company

Part of the Avetta Contractor Services group
Qualified
Professional Team
All staff have completed training to obtain the NPORS Operator Card. This is a record of the training and assessments an individual has undertaken to prove their ability to safely operate or drive an item of plant machinery or equipment.
LONG LASTING
Flexible Solutions
We strive to achieve a competitive quote from the leading two Asphalt suppliers to give our customers the best price. We always provide a free survey and written quotation and offer friendly advice on any surfacing issues you may have.
Customer satisfaction is of prime importance to us as a family business.
We rely on customer recommendations for the majority of our work, and therefore we aim to leave every customer with a first-class finish every time.
An Overview
Some of the Services We Provide
Please take a look below to see a brief overview of the other services we offer, all undertaken by our highly trained team.
Groundworks
Drainage, Kerbing, Patios
---
Our team can offer friendly advice on any work you wish to undertake and can carry out any groundworks and excavation work required. This allows us to provide our customers with a complete service from start to finish. Groundworks can include kerb laying, drainage and patio laying. This service is something we offer both for our Domestic and Commercial clients. Feel free to get in contact for further details.
DOMESTIC AND COMMERCIAL
Roadways
---
We have a vast amount of experience in laying roadways, from both a domestic and commercial point of view. Choices available for each road surface are unique to each quote, but these can include features such as enhanced resistance to movement of heavy goods vehicles, or a solution for reflective cracking, along with other options such as a quick lay that will reduce traffic management costs. We will work with you to provide you with the best product for your money.
Domestic Surfacing
Tarmacking and Driveways
---
Your drive leads to your front door and forms the first impression visitors get of your home. It's truly amazing what difference a new drive can make to the appearance of your home. Patios provides your garden with a hard-wearing and aesthetically pleasing solution.
COMMERCIAL SURFACING
Access Roads, Commercial Roads, Car Parks
---
Traditional asphalt and tarmacadams are increasingly being tested to the limits with both the weight of vehicles, along with the number having power steering, increasing considerably over the past ten years. We'll take care of your needs for commercial surfacing in Shropshire.